"I was able to learn more about Tuskegee through the authors we studied and how they had an influence on this community, and why it might be how it is today." -TUSKEGEE STUDENT

The Scholars: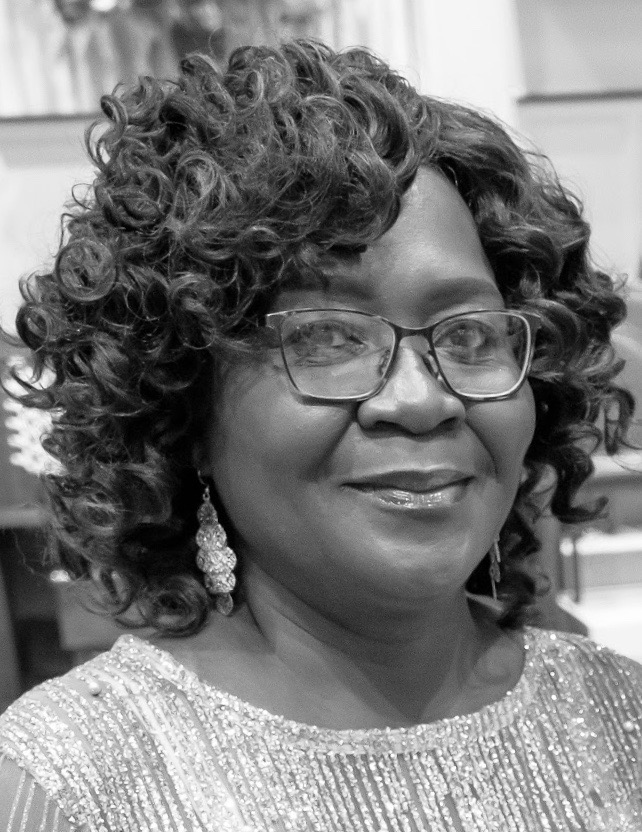 Adaku T. Ankumah, PhD, Professor and chair of the Department of Modern Languages, Communication, and Philosophy, received her B.A. Hons, Diploma in Education degree from the University of Cape Coast in Ghana; her M.A. in English and her PhD in Comparative Literature from the University of Wisconsin-Madison. She has been teaching composition and literature at Tuskegee University for many years and mentored many students, some of who have now earned their PhDs. In addition to her teaching, her research interests include gender and politics in the works of African women authors like Mariama Bâ, Ama Ata Aidoo and Tsitsi Dangarembga; revolutionary drama, and Anglophone Cameroonian Literature. She has edited Nomenclatural Poetization and Globalization, a collection of essays that takes a multidisciplinary approach to onomastics— the cultural and ethnic clues names carry, and their role in identity formation. Together with Drs. William Ndi, Ben Fishkin, she has co-edited Fears, Doubts, and Joys of not Belonging; Outward Evil Inward Battle: Human Memory in Literature; The Repressed Expressed; and published book chapters examining memory, alienation, and nomenclature in literature.
Zanice Bond earned her Ph.D. in American Studies from the University of Kansas. She is currently an Associate Professor of English at Tuskegee University, where she teaches first-year English composition, American literature, African American literature, Southern literature, and Modern English Grammar and Linguistics. Because Tuskegee is located in Appalachia (Macon County, Alabama), she consciously seeks to infuse her curriculum with works by Affrilachian writers. She serves as co-director for the NEH grant Literary Legacies of Macon County and Tuskegee Institute: Zora Neale Hurston, Ralph W. Ellison, and Albert Murray and served as guest curator for the Soul of Zora: A Literary Legacy through Quilts exhibition that ran from March until September 2019. In 2017, she received a Fulbright-Hays award to Chile and a Poetry Foundation Fellowship for the Furious Flower Center's Legacy Seminar on Yusef Komunyakaa at James Madison University. Dr. Bond's research focuses on women, democracy, and human rights. Her essay "'Small Places Close to Home': Gender, Class and Civil Rights Work–Mildred Bond Roxborough and the NAACP" was published in Tennessee Women: Their Lives, Their Times, Volume 2, (Sarah Wilkerson Freeman and Beverly Greene Bond, co-editors) University of Georgia Press, 2015. Her essay "'An Aching Shell Worth Tenderness': The Intersection of Race, Gender, and Medicine in Contemporary Black Women's Poetry" was published in the Journal of Healthcare, Science and the Humanities, Volume VIII, No. 2, 2018.
Dr. Rhonda Collier is a Professor of Modern Languages and Communication at Tuskegee University in Tuskegee, Alabama, USA, where she also serves as the Director of the TU Global Office. She has a Ph.D. in Comparative Literature from Vanderbilt University, and she is a Fulbright Scholar who studied at the Universidad de São Paulo in Brazil. She has published in the areas of Afro-Brazilian, Afro-Cuban, African-American, and global hip-hop studies. At Tuskegee University, she focuses on American literature, Black American literature, and composition courses with an emphasis on service learning. Her most recent work, Culturally Responsive Teaching and Learning in Higher Education, co-edited with Dr. Octavia Tripp, was released by IG Global Publishing on August 12, 2019. Dr. Collier is passionate about education abroad and cross-cultural student engagement. She serves as Co-PI for the NEH Grant Literary Legacies of Macon County and Tuskegee Institute: Zora Neale Hurston, Ralph Ellison, and Albert Murray.
Dr. Benjamin Hart Fishkin in his research has emphasized Nineteenth Century British Literature through each phase of his education. Prior to earning his Doctorate from the University of Alabama in May of 2009, he obtained a BA in English and Film from the University of Michigan, Ann Arbor, and an MA from Miami University, Oxford, Ohio, where he examined the interest of Charles Dickens in the theatre and how the stage influenced his novel writing. He has published The Undependable Bonds of Blood: The Unanticipated Problems of Parenthood in the Novels of Henry James. He recently co-edited, with Adaku T. Ankumah, Bill F. Ndi and Festus Fru Ndeh, Outward Evil Inward Battle: Human Memory in Literature. His recent research interest now include amongst other things the problems of marriage and the American family, and the relationship between the Blues and the single-parent home in the works of William Faulkner, August Wilson, and F. Scott Fitzgerald. Professor Fishkin joined Tuskegee University in the fall of 2009. Before taking up this position at Tuskegee University, Professor Fishkin was a Junior Fellow in The Blount Undergraduate Initiative at the University of Alabama. He has won several distinguished awards, including the Buford Boone Memorial Fellowship, the Oregon Shakespeare Festival Scholarship Award and the George Mills Harper Graduate Student Travel Award.
Dr. Caroline Gebhard, Professor of English at Tuskegee University since 1994, focuses upon African American and Women's Studies in her scholarship. She published "Albert Murray and Tuskegee Institute: Art as the Measure of Place," Albert Murray and the Aesthetic Imagination of a Nation, ed. Barbara A. Baker (University of Alabama Press, 2010), 114-129. More recently, she co-edited a special issue of Legacy: A Journal of American Women Writers, "Recovering Alice Dunbar-Nelson for the 21st Century," as well as authoring an essay in that volume, "Masculinity, Criminality, and Race: Alice Dunbar-Nelson's Creole Boy Stories," Legacy 33.2 (2016):336-360. With Barbara McCaskill, she co-edited "Post-Bellum—Pre-Harlem": African American Literature and Culture, 1877-1919 (New York University Press, 2006) and is currently under contract with Cambridge University Press to co-edit a volume in a new series, African American Literature in Transition, 1880-1900. She is also at work on a history of the women of Tuskegee Institute, publishing a book chapter related to that project, "Bess Bolden Walcott: A Legacy of Women's Leadership at Tuskegee Institute," in Alabama Women: Their Lives and Times, ed. Susan Youngblood and Lisa Lindquist Dorr (University of Georgia Press, 2017).
Dr. Worth Kamili Hayes is an Associate Professor of History and Director of Academic and Learning Outcomes at Tuskegee University. He is the author of Schools of Our Own: Black Chicago's Golden Age of Private Education (Northwestern University Press, 2020). His work focuses on African-American education, urbanization, and post-World War II activism. His research has been aided by the generous support of the Andrew W. Mellon Foundation, the National Endowment for the Humanities, and the Vivian G. Harsh Society.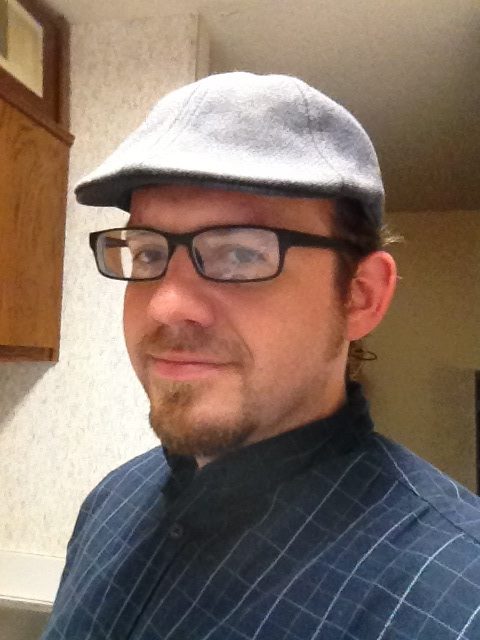 Dr. Mark Henderson earned his Bachelor and Master of Arts in English from the University of Louisiana at Monroe, then his PhD. in English with concentrations in nineteenth-and twentieth-century American literature and psychoanalytic theory from Auburn University in 2012. He currently teaches at Tuskegee University. His research and publication interests include the American Gothic, American modernism, and American film. His film interests include horror, film noir, science fiction, dystopia, and disaster.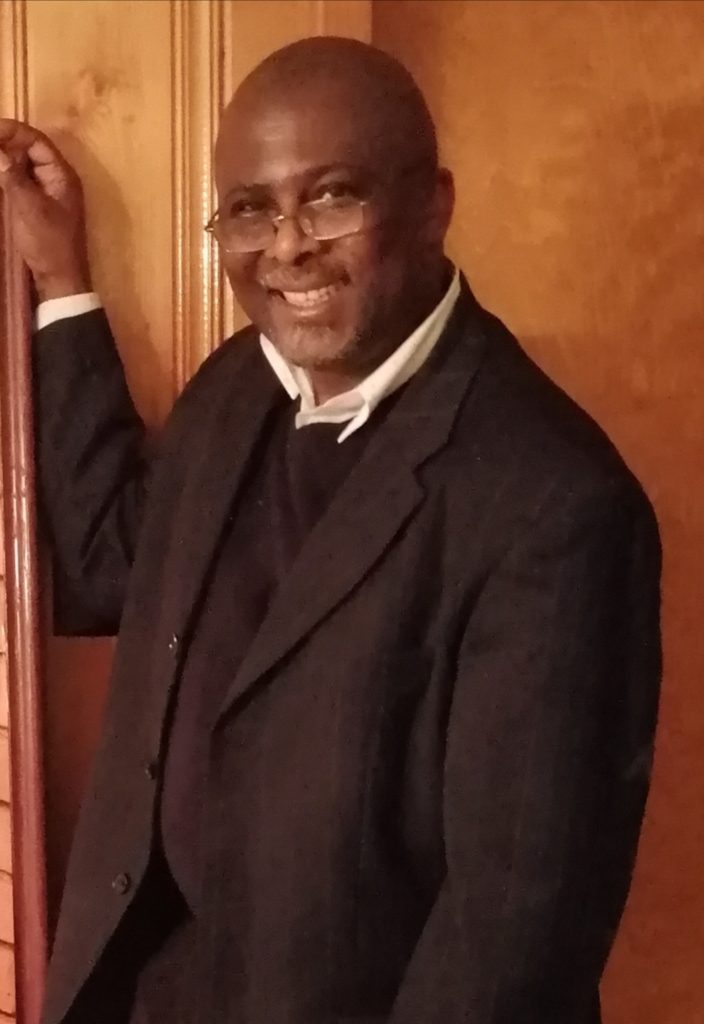 Dr. Bill F. Ndi, Fellow at Booker T. Washington Leadership Institute and University Professor of English and Foreign Languages at Tuskegee University, Tuskegee, Alabama, USA, earned his Doctorates from the University of Cergy-Pontoise in 2001. He is a poet, playwright, storyteller, literary critic, translator, historian of ideas and mentalities as well as an academic. Before joining Tuskegee University, he held teaching positions in several universities in Australia, France, and elsewhere. His areas of teaching and research comprise, among others, the following: English Languages (Old, Middle, Modern, pidgins, & Contemporary) and literatures, French, Professional, Technical, and Creative Writing, World Literatures, Applied/Historical Linguistics, Literary History, Media and Communication Studies, Peace/Quaker Studies and Conflict Resolution, History of Internationalism, History of Ideas and Mentalities, Translation & Translatology, 17th Century and Contemporary Cultural Studies. Cinemas and Cultures. He has published extensively in these areas. His publications include numerous scholarly works on Early Quakerism and translation of Early Quaker writings. He has also published poetry and plays in both the French and the English languages. Professor Bill F. Ndi has published 23 volumes of poetry of which six are in French, a play and 4 works in translation. He is co-editor of Outward Evil, Inward Battle: Human Memory in Literature with Adaku T. Ankumah, Benjamin Hart Fishkin, and Festus Fru Ndeh as well as co-editor of Fears, Doubts, and Joys of not Belonging; The Repressed Expressed; Secrets, Silences, and Betrayals with Adaku T. Ankumah and Benjamin Hart Fishkin. His most recent edited work is Living (In)Dependence: Critical Perspectives on Global Interdependence. In addition, he has served as a National Endowment for the Humanities scholar.
The Consultants:
Dana Chandler, Tuskegee University's archivist, also known as "Tuskegee's human history," ensures that the rich legacy of the institution is properly documented and preserved for the use of scholars globally. A trained archivist and historian with a graduate degree from Auburn University, he has published and co-authored To Raise up the Man Farther Down: Tuskegee University's Advancements in Human Health 1881-1987 (University of Alabama Press, 2018).  He has over seventy presentations at a variety of venues and teaches history in the Department of History and Political Science at Tuskegee University.
Dr. Paul Devlin is an assistant professor of English at the United States Merchant Marine Academy. He wrote the 40th anniversary edition of Albert Murray's Stomping the Blues. He has also edited Murray Talks Music: Albert Murray on Blues and Jazz in 2016. Together with Dr. Henry Louis Gates, Jr., they have edited two volumes: Albert Murray: Collected Essays and Memoirs (2016) and Collected Novels and Poems (2018).
Marla Jackson's works have been exhibited in more than 35 national and international venues, including the American Folk Art Museum and Smithsonian's National Museum of African American History and Culture. One of her most famous works is part of the permanent collection at Smithsonian's Anacostia Community. The mission of Marla Quilts Inc. is to encourage adults and children of all ages to develop their full creative potential through the visual art of storytelling with quilts. Jackson teaches students in the Beyond the Book Program about how to research, design, and display African-American stories through quilts as a media project, including museum exhibitions. These stories are collected by students to document the historical and cultural significance of African American issues with particular emphasis on the Civil War era, most notably the remarkable story of Maria Rogers Martin.
Dr. Emily McGinn is currently the Head of Digital Humanities at the University of Georgia where she oversees the Willson Center Digital Humanities Lab in a role that includes advising, consulting, and managing new projects, as well as designing new DH curriculum. She holds a PhD in Comparative Literature with a focus on Latin American and Irish modernisms.
Ms. Gabrielle Denise Pina earned a Master of Arts degree from the University of Southern California (USC) and taught over ten years in their Master of Professional Writing Program. In 2012, Pina's Letters from Zora: In Her Own Words premiered to a sold-out crowd of over twelve hundred. The play, starring Vanessa Bell Callow showcases the artistic and literary triumphs of the venerable Zora Neale Hurston. Letters from Zora premiered and sold out all five shows at the Pasadena Playhouse in August 2013 and was back by popular demand at the Pasadena Playhouse for eight shows in 2014. Letters from Zora also opened the season of rave reviews at the Tony award-winning Crossroads Theater in October 2014. Ms. Pina's second play, Dreaming of Harlem Under a High Southern Sky premiered at USC's Visions & Voices: Arts and Humanities Initiative in March 2015, and her most recent play on the life of Ella Fitzgerald opens in Washington, DC in June 2019.
Dr. Deborah G. Plant is an African American and Africana Studies scholar and literary critic whose special interest is the life and works of Zora Neale Hurston. She holds a BA in Fine Arts from Southern University (Baton Rouge), an MA in French from Atlanta University, and MA and Ph. D. degrees in English from the University of Nebraska-Lincoln. She was instrumental in founding the University of South Florida Department of Africana Studies, the development of the department's graduate program, and chaired the department for five years. Plant currently resides in Tampa, Florida, and continues her research and writing as an Independent Scholar.
Jeanie Thompson, MFA, is founding director of the Alabama Writers' Forum (Montgomery), a statewide literary arts service organization. She is also a poetry faculty member with the Spalding University School of Professional and Creative Writing (Louisville, KY), and a literary arts education advocate in Alabama with a keen interest in juvenile justice and the arts.
Jeanie attended the University of Alabama where she received her M.F.A. in Creative Writing. She has published five collections of poems, and three chapbooks, and has co-edited a collection of memoirs by Alabama authors, The Remember Gate: Memoirs by Alabama Writers. Her latest work, The Myth of Water, Poems from the Life of Helen Keller (UA Press, 2016), was a finalist for the 2016 Foreword Indie Poetry Book Awards.
Together with the staff of the Alabama Writers' Forum, Jeanie developed Writing Our Stories, a creative writing program for at-risk youth, which has been recognized by the AUM Center for Government as a public / private partnership and by the Alabama Arts Alliance for curriculum innovation in arts education.
Since becoming the Forum director in 1993, her interest in Alabama literary arts has included learning about historical writers with an Alabama connection, most notably Albert Murray. She met Murray in the early 1990s when he was invited to Alabama for the Alabama State Council on the Arts annual meeting, and she later was involved in presenting him through the Alabama Humanities funded public program series "Read Alabama," and in awarding him the inaugural Harper Lee Award for Distinguished Writer of the Year. Thompson and co-author Jay Lamar published an excerpt of Murray's work in their anthology The Remembered Gate: Memoirs by Alabama Writers (University of Alabama Press, 2001). She attended the launch of Albert Murray and the Aesthetic Imagination of a Nation at Lincoln Center (NYC) in 2011.
In 2015, Albert Murray was one of the inaugural class of the Alabama Writers' Hall of Fame. Keeping Murray's literary legacy alive in Alabama is one of Jeanie Thompson's proudest accomplishments. Recently, the Alabama Writers' Forum's faculty for Writing Our Stories devised lessons based on Hall of Fame writers' works. The lesson on Murray's fiction, "The Fiction of Albert Murray: Jazz Notes Played in Sentence Form," asks the young writers to read an excerpt of Murray's fiction and write a first-person passage where a character goes on a journey, and to have the passage echo the way in which Murray often uses the rhythm and improvisational form of jazz music in his prose. In this way, Writing Our Stories helps pass Murray's voice and vision to a new and diverse generation of young Alabama writers. These lessons are available from the Forum by request until the new edition is published. For more information, visit www.jeaniethompson.net or www.writersforum.org.
Dr. Cheryl Wall, Board of Governors Zora Neale Hurston Professor of English at Rutgers University, is the author of Worrying the Line: Black Women Writers, Lineage, and Literary Tradition (2005) and Women of the Harlem Renaissance (1995) and the editor of the Writings ofZora Neale Hurston in two volumes published by the Library of America (1995), and Changing Our Own Words: Essays on Criticism, Theory, and Writing by Black Women (1989), among other books. One of the Library of America volumes, Zora Neale Hurston: Novels and Stories, was nominated for a 1996 NAACP Image Award in the category "Outstanding Literary Work." Worrying the Line was named a 2005 Choice Outstanding Academic Title and was a 2006 Hurston/Wright Foundation Legacy Award Nominee for Non-Fiction.
Professor Wall served as a section editor of The Norton Anthology of African American Literature and is currently a member of the editorial boards of African American Review and the James Baldwin Review. In 2016, she published A Very Short Introduction to the Harlem Renaissance, and her book, On Freedom and the Will to Adorn: the University of North Carolina Press published The Art of the African American Essay in January 2019.
During the decades she has been at Rutgers, Professor Wall has taught thousands of undergraduates and scores of graduate students.  Several of her former students have followed her into the profession and serve on the faculties of Bentley College, the College of New Jersey, the College of Staten Island, Dartmouth, Georgetown, Long Island University, and South Carolina State University.  Professor Wall received the highest honor Rutgers University confers for excellence in teaching, the Warren I. Susman Award for Distinguished Teaching, and had twice received the School of Arts and Sciences award for Undergraduate Teaching. Sadly, Dr. Wall passed away on April 4, 2020.
We would like to thank you all for your participation.