Tuskegee University Archives Repository
The University Archives includes material documenting the history and growth of Tuskegee University. Books (including faculty publications), manuscripts, Tuskegee University periodicals and newspapers, ephemera, photographic images, disc and tape recordings, and other archival items are available for research under supervised conditions.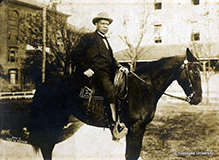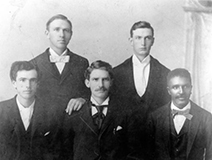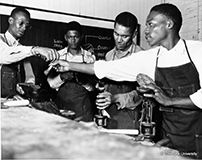 Browse Archives Holdings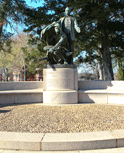 Archives News
Alabama 200
We are pleased to announce a new partnership between the Tuskegee University Archives and the Alabama 200 in commemoration of the Alabama Bicentennial.
Website Receives 850,000 Hits
We are pleased to note that our website has had over 850,000 hits in just seven years. Of those hits, forty-five percent are from abroad. Thank you for visiting our website. Check back periodically for updated materials.
New: Tuskegee University Catalogs/Bulletins from 1881-1915
Thanks to a generous donation from the National Park Service, Tuskegee Historic Site, we are pleased to note that we have digitized and made available our Catalogs/Bulletins from 1881-1915. Information in this wonderful resource includes student and faculty listings, course listings and historical information.
Gulf Coast Historical Review Full-Text Archives now available online
The Tuskegee University Archives are pleased to announce that the 20-year print run of the Gulf Coast Historical Review (1985-2006) is now available in full through the Tuskegee University Archives website. Individual issues are available for browsing and viewing online in PDF format; all issues are also indexed and available for full-text searches through the website search box.
To browse the collection, visit the Gulf Coast Historical Review collection. To search issues in the collection, use the search box at the top of each page; for example, you can browse the search results page for references to "Tuskegee.".
Booker T. Washington Collections
Communities in Repository
Select a community to browse its collections.
-